Back to staff directory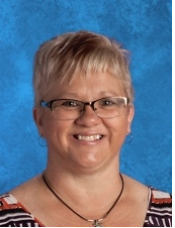 Administrative Assistant
I have been the Administration Assistant for Students Online since it was created in 2000.
I enjoy the contact I have with many students and staff throughout Buffalo Trail Public Schools.
My husband and I have 3 kids and 5 grandchildren, and we are very fortunate to be able to spend a lot of time together. I also enjoy camping with family, sewing and crocheting in my spare time.